River Rock Products
Magnolia Materials carries River Rock from the Colorado River. The stone is rounded from rolling in the river and washed to bring out its natural beauty. This rock is a mixture of browns, reds, yellow and cream colors, and is sometimes referred to as "Rainbow Rock." We carry this is 3/8" Pea Gravel and 1" Minus. We also carry a Bullrock, which varies in size from 6 inches down to 1 inch.
1 Inch Minus River Rock: Size of rock is 1" and smaller. Can be added to cement for a driveway or a walkway, decorative landscaping for flower beds and to accent trees and shrubs. Good fill for dry pond beds.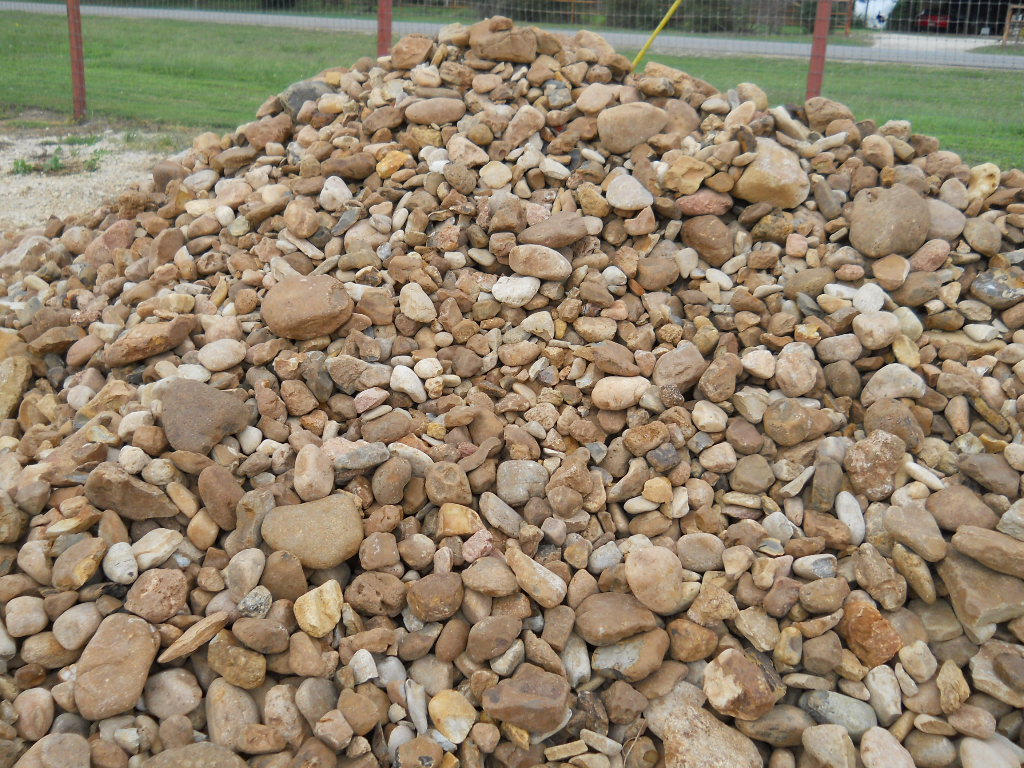 Natural Bull Rock: Varies in size from 2" to 5". This is a naturally rounded stone. Can be used in landscaping, waterfalls and ponds. Can be used in retaining walls and areas that have heavy water flow. Helps in controlling erosion.
Limestone Gravel: Magnolia Materials carry several sizes of Limestone Washed Gravel and Limestone washed rock. This is sold by the yard. Customers can pick up materials or delivery is available at an extra cost.
1 ½" Limestone Washed Gravel: White in color and Rock size is 1 ½". This is also known as Septic Rock. This rock is used with septic systems, driveways and roads. This product can be used in landscaping.
S/B ½" Limestone Gravel: White in color and is ½" in size edges are rough. Used for roads and pathways and great for landscaping around trees and shrubs. This is sold by the yard at Magnolia Materials.
Cut Limestone
Magnolia Materials stocks Cut Limestone in various sizes. If you are looking for a certain size, we do have special ordering on a size we do not carry in stock. Please consider your project time, as special order stone can take up to three weeks. Limestone can be used on several projects from the exterior to the interior of your home. Limestone is popular as a fireplace surround, outdoor grill or kitchen surround, exterior masonry work, retaining walls, pavers for gardens, flower beds or edging. Cut Limestone comes in 1 ton pallets for pickup only. For order of 0 or more, delivery can be mad as long as you can unload.
Limestone Washed Rock
Limestone washed Rock is available in 3/4", 1", and 1 1/2". This is perfect for any landscaping job to fill for ditch lining, erosion control, and landscaping. This rock can also be used for French drain systems, and to top gravel driveways to prevent tracking.
Rip Rap
It is made from a variety of rock types, commonly granite, limestone or occasionally concrete rubble from building and paving demolition. Usually used on shorelines, bridge structures or areas to contain water and control erosion. Our Rip Rap is limestone and comes in sizes 3" x 5" and 6" x 2".
Sand
Masonry Sand: This is a finer brown sand that is crushed finer than the concrete sand. Used beneath pavers and stepping stones. Mixed with mortar for cement and brick laying. Offers a more finished look.
Concrete Sand: Magnolia Materials sells Concrete by the yard. Concrete Sand is Coarse and has larger pieces of river sand. Brown in Color. Mixed with cement to make concrete. May be used as a septic sand. Level base for walkways, swimming pools and driveway grouting.
Limestone Sand: Cream in color and coarse with pieces of limestone. Great sand to use in stucco projects. Level base for a new road or walkway.
Rock Products
Magnolia Materials carries Flagstone for all your landscaping needs. Flagstone, also known as patio stone, is the term used for flat stones, normally about 1 1/2"-2" thick, which are used to make patios, walkways or waterfalls.
Flagstone is a natural stone product which has many color variations and stone sizes. Magnolia Materials sells flagstone by the pallet, which will cover about 50' - 60' square feet. Flagstone is durable and has a natural non slip surface. Flagstone can be sealed with a sealer.
Flagstone / Oro Verde
Flagstone Rosa
Natural Chop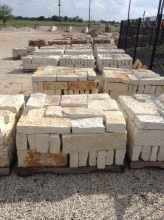 Cut Rock Samples (Regular Chop)
Flagstone Project Ideas:
Around Pool Areas
Decorative pieces to fill gaps in landscaping
Fireplaces
Garden or landscaping edging
Patio
Retaining Wall
Stairs
Surround for outdoor grill or kitchen
Other Products
Slag ¾ Inch or 1 ½ Inch
Decomposed Granite
If you have never heard of decomposed granite before, here is a short explanation. The color of decomposed granite is reddish-brown. It begins in the form of granite rock and then decomposes into a smaller form or gravel. This form of gravel contains high levels of trace minerals. It can be made in many different sizes and is purely safe for the environment.
Decomposed granite can be used in different ways, even mixed with other substances. It is commonly used for sidewalks, gardens, pathways, patios, trails, playing fields, golf courses and any area where stone or aggregates can be used.
Natural DG is used as a mulch material and can be spread around trees and garden beds much like wood mulch. It will continue to weather after it is put in place and provides nutrients to surrounding soil and plants. It lasts longer than most other mulch materials and will not attract pests.

For a path or patio, DG with stabilizers (which serve as a binder) is the best solution. Stabilized DG is often added on top of another gravel material, tamped down, then left with a thin loose layer on top.

DG with resin for driveways has a similar surface to asphalt, but has a more natural look and is permeable.

While DG is most commonly used for paths, driveways, garden trails, and as a xeriscape ground cover, it can also be used to create smooth visual transitions between formal garden and wilderness. One of its advantages is that it breaks down, so any DG that migrates into lawn or planting beds does not cause problems the way gravel does. Lining a path or patio with a black metal strip (which will disappear if buried low enough) will help keep it in place.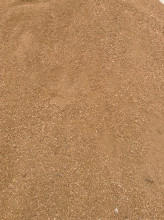 Decomposed Granite ¼ inch or ½ inch